Towing Company
in West Palm Beach, FL
Also Serving Palm Beach Gardens, FL, and Surrounding Areas
Being stuck at the side of the road is not an easy thing to deal with. That's why you need a reliable 24-hour towing service to call when you need help.
At Tows Are Us, we provide that service to you be on your way quickly and safely. We service West Palm Beach, FL; Loxahatchee, FL; and the surrounding areas. so you can 
Being stuck on the side of the road can be scary and stressful. Thankfully, if you are stuck in West Palm Beach, FL, you can rely on the services of Tows Are Us. We are an experienced towing company that is here for your every need.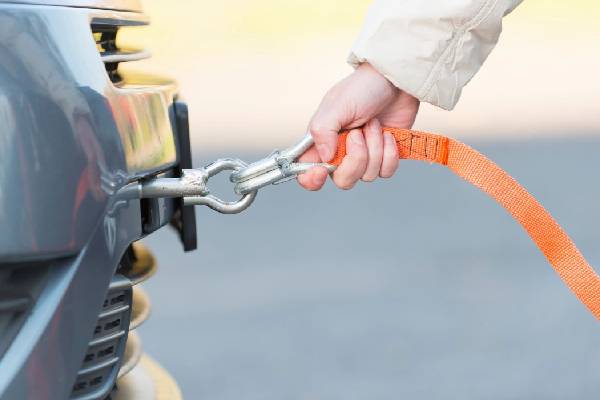 Why Choose Our
Tow Company?
We know that your greatest concern at the moment is getting out of your situation. That is why we work fast to get to you. Simply tell us where you are, and we will be there as quickly as possible.
Plus, we are always available. Yes, that means 24/7 service. Getting into a roadside accident or emergency can happen anytime, so whether you need us at 2 p.m. or 2 a.m., we are here for you.
Also, our fleet of tow trucks is equipped to handle your every need. Whether you need a flatbed or wheel lift truck, depend on us to transport your car safely and successfully.
And you can rest assured that all your needs will be taken care of. With over 20 years of experience, we know all the challenges that can come our way, and we are well-versed in how to overcome them. When you call us, know that you and your car are in the right hands.
Finally, we can also help if you have a situation besides a roadside emergency. For example, do you have an unauthorized vehicle you need to tow to an impound yard? If so, allow us to remove it for you.
How Can You
Get in Touch?
If you need an emergency tow or simply have questions, please call us at (561) 793-TOWS or contact us online immediately. We will be happy to go over anything you want to know or be on our way as soon as you call.
Rely on Our Towing Service
You never know when you might need a tow truck. Get in touch with us if:
Whatever the reason for your call, we're always ready to help.
Let Us Help With Our Other Services
We don't just provide towing as well. We also:
Just let us know what we can do for you.
Use Our Large Selection of Trucks
Every towing situation is different. That's why we offer a large fleet of flatbeds, wheel lift trucks, and service trucks to accommodate every circumstance we come across. Just describe your problem, and we'll bring the truck and the tools to fix it.
We know that you want the quickest and most reliable towing company around. We strive to be that company for you. With over 20 years of experience in towing, we know the challenges that you face and can provide the aid you need in a stressful situation.